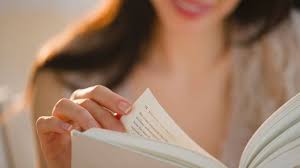 Different Types of Family Visas
Australia has become one of the most popular countries where people want to migrate as this country provides numerous opportunities like a prominent education, a better living, and brighter future. For all these reasons, most of the people want to grab a valid Australian visa so that they can fulfill their dreams. But due to the strict eligibility requirements and careful screening of applicants for skilled migration people, nowadays many people are looking for other feasible ways so that they can easily enter Australia. Family visa is one of the simplest ways for individuals to enter in Australia if he or she has some family members in Australia. Basically, family visas fall under the Australian Department of Immigration and Citizenship and officially known as Family Stream. But while applying for family visas, we should know that some visa options under the Family Stream may be capped and queued, so we need to wait quite a long period in order to get those visas. It is recommendable that we need to take some expert advice from migration agents who can tell us how easily and effectively we can get
family visas in Australia.
Visa Options under the Family Stream are,
Partner visa: This visa can be applicable for married couples, engaged couples and de facto partners.Eligibility criteria for this visa are

At the time of application, the applicant should be in Australia
Partners should have some healthy and sincere relationship
In case of de facto relationship, they should live each other more than 12 months
Need to be healthy.

Though under certain circumstances (The relationship breaks, the sponsoring partner has died before 2 years in the relation, He or she has a baby, family violence etc.), the applicant can get the visa before the completion of 2 years in relation.
Prospective marriage visa: This type of visa is for the fiancé of an Australian sponsor. Eligibility criteria for this visa are,

The applicant should clearly mention that he or she is willing to marry an Australian permanent resident
The planned marriage must be known to family and friends.
The applicant should marry the sponsor within 9 months from the date of visa grant.
Both the partners must be about 18 years old and above.

Parent visa: This visa is applicable for those who have a child who is in Australia and that child is an Australian citizen or a permanent resident member of Australia. Nowadays, there are at least 9 types of parent visa options are available. In first 4 visa options, the parents are eligible for an Australian Age Pension by virtue of their age, but once they become a permanent visa holder, they need to wait 10 years before receiving an Age pension.
Carer visa: This type of visa is applicable for extended family members of a family whose spouse, siblings, niece or grandfather are willing to stay with them in order to provide care to them. PSM Global is one of the reputed education and migration consultants in Melbourne. They assist candidates who are willing to migrate to Australia particularly those who are looking to get family visas in Australia. They also provide consultation and opinion over the phone or Skype for those who are unable to come to their office. All of their information is so relevant and fruitful that client can easily understand how they can proceed further to the next level. The company is stuffed with the agents, immigration consultants, and paralegals so that it can execute its operation smoothly and precisely.
So, if anyone needs any consultation regarding the migration, then they can easily contact with PSM Global as they are the leader in this niche.